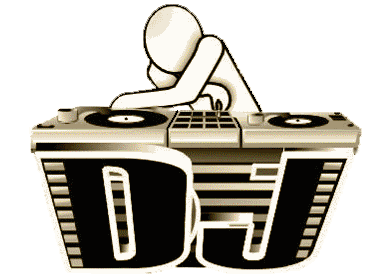 Harvey, Mitchell, Heath:
Class of 2017
Tweet
Written by: Prospect-Central
Move over
DJ Clue
. Kick rocks
DJ Khaled
. Beat it
DJ Premier
. There's some new baller's on the one's & two's and these talented 8th grader's are about to get the club rockin'...Basketball Style!!!
D.J. HARVEY sf / 6'5'' 190 / Owens Cross Roads,
AL
Of the three D.J.'s, Harvey looks to have the most long term potential. By no means an unknown recruit, D.J. Harvey's considered by many a top 10 player in the Class of 2017. Even though he should technically be a freshman in high school, D.J. reclassified in May and it's done wonders to his game. He's been tearing up nearly every basketball camp he's attended and has played at a very high level on the AAU circuit as well. While he's originally from Alabama, D.J. will attend Christ School in Arden, N.C. and play varsity ball as an 8th grader. Christ School is of course the Alma mater of the Plumlee brothers. As of right now D.J.'s mostly interested in Kentucky, Duke and Syracuse, but there's a lot of time before he graduates high school. He's an explosive athlete with the skill-set to match and if he continues to develop his overall game, D.J. Harvey should be a sought after recruit from the Class of 2017.
D.J. MITCHELL
sg / 6'3'' 170 / Hyattsville,
MD
While he may not be as hyped as D.J. Harvey, Mitchell is another D.J. certainly capable of spinning it on the turntables. He's a nationally known name and considered by many as one of the top 8th grader baller's in the country. He's been honing his craft in the basketball hotbed of Hayattsville, Maryland and once he enters the high school ranks he'll probably receive a significant amount of attention. For the time being though, D.J.'s been a constant staple on the AAU circuit playing for the talented Team Takeover squad. With his smooth demeanor, deadly jumper and overall feel for the game, Mitchell's helped Team Takeover win a number of championships over the years. Since he's so young, it's too early to determine what type of player Mitchell will become, but I won't be surprised if he ends up DJ'ing at a high-major program in the future.
D.J. HEATH
pg / 5'11'' 160 / Anniston,
AL
The other two D.J.'s might have more size then the point guard from the Heart of Dixie, but D.J. Heath can definitely lay down a track with the best of them. Like the previously mentioned players, D.J. Heath is a well established name from the Class of 2017 and is beginning to take his game to another level. He's been playing very well on the AAU circuit for Southeast Elite & Atlanta Rockafellas and he even played high school basketball last year as a 7th grader. Despite the age discrepancy, Heath actually had a nice season for Sacred Heart (McClellan, AL), averaging 12.8 points, 6.8 rebounds and 3.3 steals on his way to being named to the All-County Team. D.J. Heath's extremely explosive in the open court and shows an uncanny ability to get buckets. Like the other two baller's, he appears to have a very bright future. There is one thing all three D.J.'s are missing though...Two Turntables and a Microphone!!!